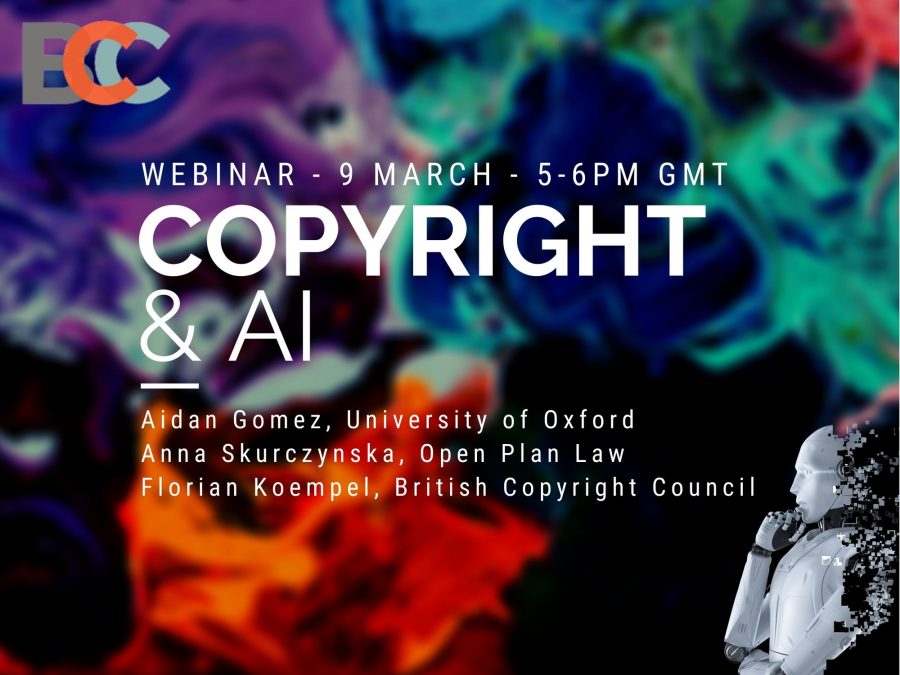 AI: So what?
Robots are painting, writing, dancing and starring in rock bands (Well, Miles David they ain't; on so many levels).
Algorithms use existing datasets to make predictions. Voilà. Is this creative? Is this intelligent? Is this culturally interesting? Let's see what AI applications already create and consider how to deal with it: Intellectual Property, Access Control, Public Domain? We need creative imagination for the real artificial world.
Following last year's overview on AI and copyright we are reflecting on the future practicalities of AI applications – what can AI do and what can we do with AI? The BCC's very own Copyright Consultant Florian Koempel will be joined by Aidan Gomez, PhD student at the University of Oxford who leads a research group called FOR.ai; and Anna Skurczynska, an IP solicitor specialising in digital copyright, database rights, data protection, and issues relating to digital creativity and expression on the internet.
Open to members of the British Copyright Council. 
Apply for a place by email to [email protected]